Plastk Credit Card Review 2023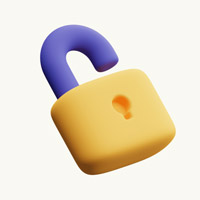 Why you can trust us
The team at WealthRocket only recommends products and services that we would use ourselves and that we believe will provide value to our readers. However, we advocate for you to continue to do your own research and make educated decisions.
Most consumers use secured credit cards to build, strengthen, or repair their credit.
Frequently Asked Questions
Since you earn one point per $1 spent, it's best to use Plastk for all purchases to get as many points as possible.
That includes groceries, drug store purchases, take-out and food delivery, transportation, online shopping, and anywhere else credit cards are accepted.
Unlike other rewards cards, there isn't a higher earn rate at certain types of establishments such as restaurants, gas stations, and grocery and drug stores. That's why you should use this card as much as possible wherever you shop.
The Plastk Secured Credit Card is available in the whole of Canada except for Quebec. So if you're in any of the other provinces or territories, you're good to go.
A secured credit card is for someone who needs to build or repair their credit. They use a secured card because they aren't often able to qualify for a regular credit card.
With a secured card, you need to provide the financial institution that issues the card with a refundable deposit (often called security funds). Your credit limit is then based on the amount of security funds you provide the issuer with.
With a regular credit card, the amount of credit offered to you is usually determined by your credit rating and there's no deposit required.