Mortgages:

Let's Get You Home
Whether you are a first-time homebuyer or 10th-time home buyer, you probably can't escape the word "mortgage". Back in the good ole days, getting a mortgage meant going to your bank and taking the first offer that comes your way. Now, the mortgage game has evolved. Finding the right mortgage can even be done in the comfort of your own home, with many online brokers offering their services wherever and whenever.
Getting a mortgage can be overwhelming, especially if it is your first time buying a home. It can be confusing to know where to start and how to find the best rates. No sweat. We have everything you need including first-time buyer tips, getting pre-approved, and refinancing your mortgage. Our articles are constantly updated to give you the most recent information on mortgage rates, lenders, and brokers.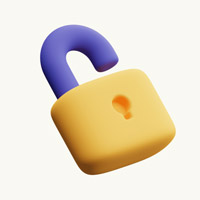 Why you can trust us?
The team at WealthRocket.com only recommends products and services that we would use ourselves and that we believe will provide value to our readers. However, we advocate for you to continue to do your own research and make educated decisions.