Sun Life vs. Manulife Review 2023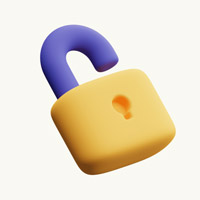 Why you can trust us
The team at WealthRocket only recommends products and services that we would use ourselves and that we believe will provide value to our readers. However, we advocate for you to continue to do your own research and make educated decisions.
Manulife and Sun Life are known mainly for being two of Canada's biggest life insurers.
Frequently Asked Questions
Bundling insurance products together from a company will often save you some money. The most typical bundling options are with home and auto insurance.
When it comes to life insurance, there are some options to bundle it with other types of insurance.
For instance, Manulife offers Synergy which combines term life, disability, and critical illness coverage. The life insurance policy can range between $100,000 and $500,000 plus any optional add-ons.
There's also Manulife Family Term life insurance which provides $100,000–$20 million in coverage, bereavement counseling, and a cash advance if diagnosed with a terminal illness. There are options to add life insurance for your children and financial support for accidental death or serious injuries.
SunLife offers a bundled "family insurance" that allows you to bundle term life insurance with critical illness insurance. There are also options to get both products for your children.
SunLife's best insurance product in terms of convenience is the SunLife Go Simplified Term Insurance. There are only three health questions to answer, no medical questionnaire to go through, and you can get coverage of up to $100,000 fairly quickly.
Manulife also has its very convenient Manulife CoverMe Easy Issue term life insurance which provides coverage of up to $75,000. You only need to answer two medical questions and whether or not you're a smoker. It's that easy.
This isn't as simple as a question to answer because it will depend on your insurance requirements. Both companies offer life and health insurance, a variety of investment products, and annuities. They also have advisors to provide financial guidance.
Something Manulife has that SunLife doesn't is mortgages and banking products. Manulife offers an all-in-one mortgage and banking product called Manulife One as well as a more traditional mortgage called Manulife Bank Select which includes a chequing account.
Manulife can also provide savings and chequing accounts as well as credit cards — products that SunLife doesn't offer.
As an investment, SunLife shares have easily outperformed Manulife shares since both companies went public in 2000 and 1999 respectively.
In the end, what matters is whether the company has the products that you're looking for and is in line with your requirements.