Tangerine Bank Review 2023
Written by
Edited by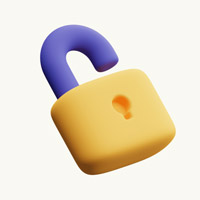 Why you can trust us
The team at WealthRocket only recommends products and services that we would use ourselves and that we believe will provide value to our readers. However, we advocate for you to continue to do your own research and make educated decisions.
Zack Fenech
Zack Fenech is a professional finance writer and the former editor-in-chief at WealthRocket.
More from Zack
Frequently asked questions
Tangerine is owned and operated by Scotiabank. Scotiabank introduced the no-frills bank as a means of appealing to more customers with a direct-to-consumer online back.
Yes! ING Direct used to manage funds as an independent bank, but was purchased in 2012 and re-launched as Tangerine in 2013.
While Tangerine's TFSA is an excellent product and definitely a great idea, as a no frills bank, they do not offer the highest interest rates in Canada. You can likely find a bank offering a higher rate. However, if you like all of your banking in one place, you won't be making an awful choice by joining them.