CIBC vs. RBC Review 2023: Which major Canadian bank is better?
Written by
Edited by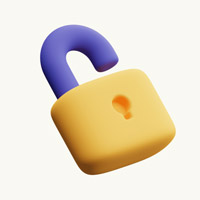 Why you can trust us
The team at WealthRocket only recommends products and services that we would use ourselves and that we believe will provide value to our readers. However, we advocate for you to continue to do your own research and make educated decisions.
No matter where you find yourself between Canadian coasts, you're bound to see a CIBC or an RBC branch.
Zack Fenech
Zack Fenech is a professional finance writer and the former editor-in-chief at WealthRocket.
More from Zack
Frequently asked questions
Both CIBC and RBC offer a banking package for newcomers.
CIBC offers the CIBC Welcome to Canada Banking Package, while RBC offers the RBC Newcomer Advantage. Both accounts offer no monthly fees for a year.
The CIBC Welcome to Canada package offers free transactions and one year free on a safety deposit box.
The RBC Newcomer package offers unlimited transactions and two free international transfers per month for six months.
While only you can answer this question, the truth is that CIBC and RBC charge for their services to cover the overhead costs of branches. If you never find yourself using a branch, you'll likely find more value in using an often free online bank account.
Absolutely. Both CIBC and RBC are Schedule 1 banks in Canada, and protected by the Canada Deposit Insurance Corporation (CIDC). Insurance is included with each account at no cost.